About Us
AthletiPack started with a vision of creating a functional, practical pack that used an elastic style webbing system. 
It needed to be elastic because elasticity is fundamental to how we move in our daily lives. Our bodies are constantly adapting to our environment through expansion, contraction, rotation, etc. Having worked as a personal trainer for over 2 years, I saw how this principle was integral to having strong, functional body. 
We saw how elasticity was applied to backpack sternum straps and thought about ways to incorporate this into a pack.
Elastic on Backpack Sternum Straps = Easier Breathing
Feeling inspired, I ordered buckles off Amazon and got some fabric from my local Michael's to get started. 
Using very crude methods and some elastic bands I had on hand, I came up with this design:
It was a pain to put on and there were no ways to adjust tension, but it was a start! 
-
I went to the drawing board and hired some Industrial Designers on Fiverr to help visualize the product.
After spending a few months on the designs, I was ready to start making packs. 
Eventually,
I found the MYOG
(Make Your Own Gear) 
Community on Reddit
 and learned from people who make packs as a full time job.
This is how I
got in touch with one of my mentors
, Matt from
RedPawPacks
.
Me and Matt at his Colorado Workshop
From learning basic sewing techniques, providing feedback, and seeing how all the components are organized, 
it was a life changing experience!  
-
Equipped with newfound confidence in my sewing skills, I made the next AthletiPack prototype and came up with this:
It worked but had a few problems:
The webbing was difficult to adjust. You had pull it backwards towards the central ring to tighten.

It was hard to put on.

 

You either had to slip it over your head like a T-shirt or disconnect the buckles on one side and put it on like a jacket.

It used ladderlocks and regular webbing which defeated the point of using elastics.

The phone holder was exposed and didn't work every time.
The first problem I attacked in the next prototype was the adjustment method.
While testing out different elastic webbing designs, I figured out how to make the shock cord adjustable by forming a loop around a keyring and closing the loop using a cordlock. 
 Adjusting Tension on the Elastic Webbing Assembly
75% Smaller and Included Divider for Phone
Mom testing out the AthletiPack Prototype 
Based upon feedback from others and my own experience testing the pack, I had a good feeling it really hit a "Goldilocks Zone" as a small, simple EDC pack. I began making different variations and styles, such as the AthletiPack Lite, and AthletiPack Tactical. 
After listening to more feedback, we started including add-on options to our "Build Your AthletiPack" Page. 
 Top left to Bottom Right: Doggie Bag Dispenser, Reflective Tape, Ventilation Panel, Pen Holder
We're always looking to expand our add on options, so please reach out to us if you have ideas to satisfy the carry needs for your specific niche/use case. 
Clear Front Panel: Allows phone to work as Body Cam or "Go-Pro" using Phone
Stretch Pocket Add on for Phone
The Future of AthletiPack
We are in the process of scaling production in our workshop in Suffolk, Virginia. We've built up a stock and gotten our lead time for custom packs down to 1 to 4 days.
We're signed up to participate in various craft fairs, farmers markets, and trade shows throughout 2023.   
Behind the scenes, we're working on bringing Mass Manufactured AthletiPacks to market mid to late 2023. Sign up for our newsletter to stay posted on our Kickstarter Launch!
Sneak Peek of the Mass Manufactured AthletiPacks
AthletiPack Lite Prototype from Manufacturer Tory Sports
Building AthletiPacks
Our mission at AthletiPack is to create packs that comfortably carry life's adventures. Support us on this mission by sharing this message with your friends and family, subscribing to our newsletter, and following us on social media.
Thanks for reading about our message and we hope you get value from AthletiPack.
AthletiPack Origin Story on Get in the Flo Podcast
 AthletiPack Rap on Beatbox Bags
 AthletiPack at the Blox
Trent Hughes
 Owner- AthletiPack
 Trent@Athletipack.net
 www.AthletiPack.net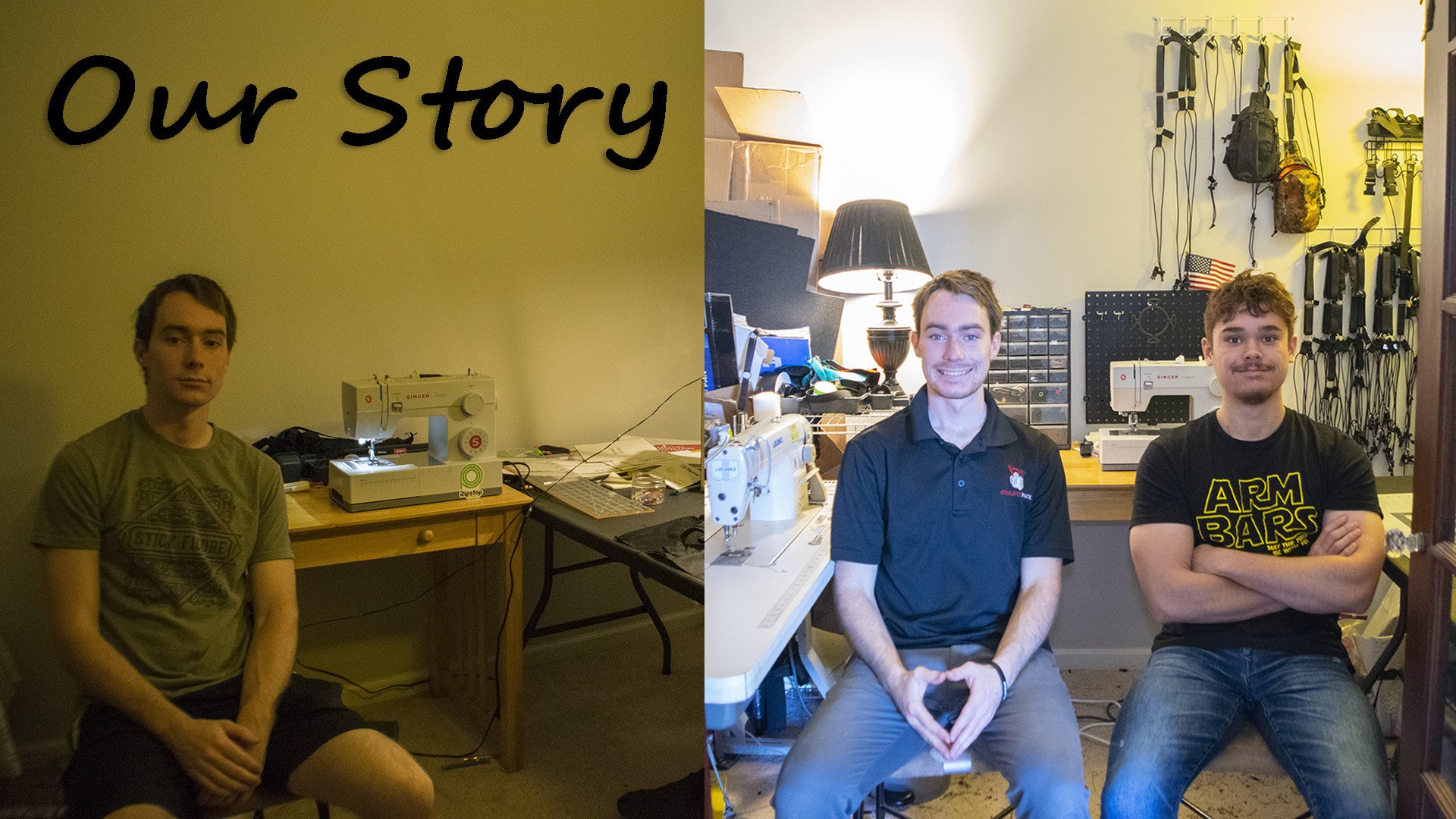 I'm Trent Hughes, Founder of AthletiPack. 
AthletiPack began with a vision of creating a comfortable, all purpose pack that used an elastic webbing. 
I started the journey in 2020 by gathering fabric from my local Michaels and ordering buckles from Amazon.

Using very crude methods and elastic bands I had on hand, I came up with the very first prototype of the Elastic Webbing:
First Elastic Webbing Prototype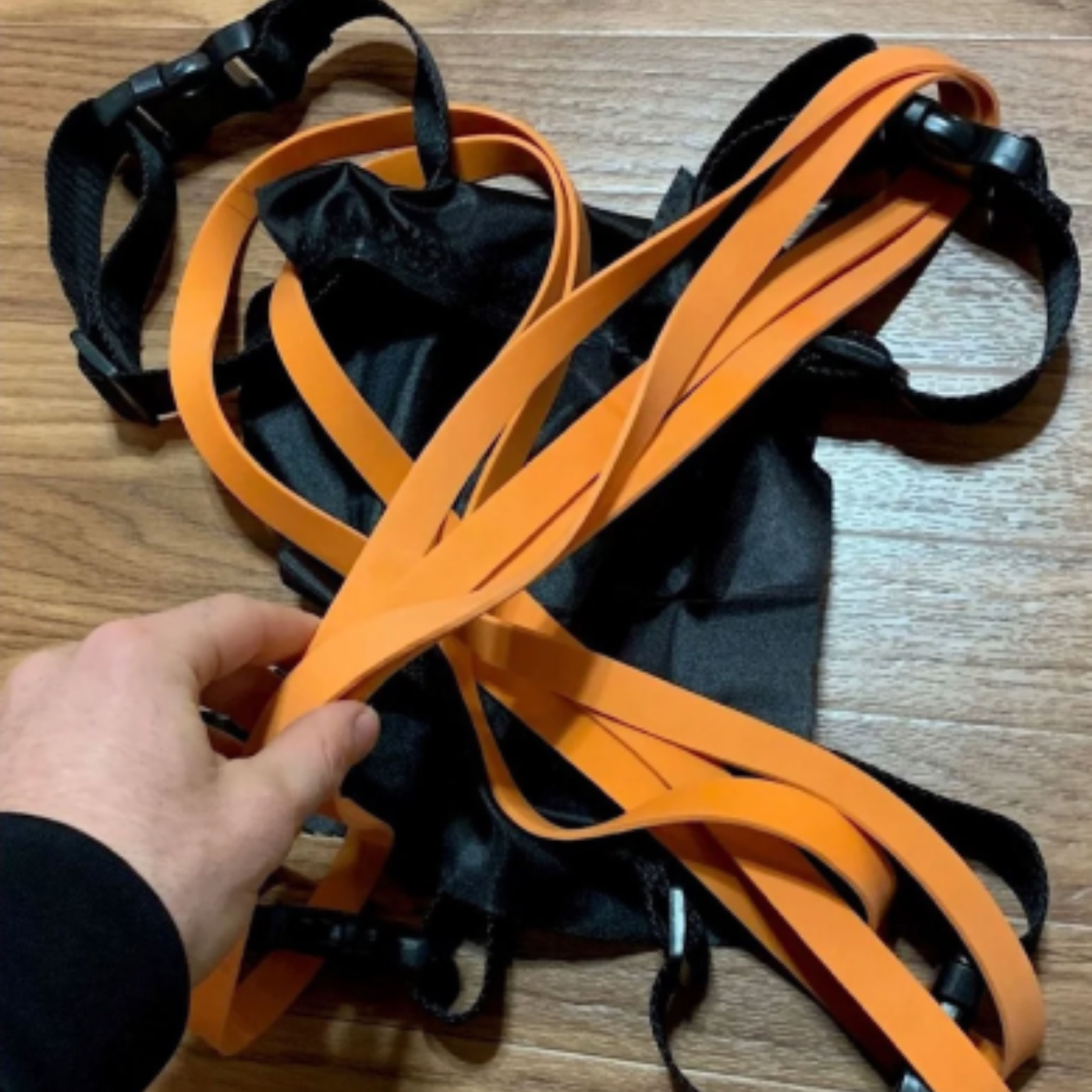 It was a pain to put on and there were no ways to adjust tension, but it was a start!
I listened to feedback and continued to change the design. After lots of testing, we came up with our core elastic webbing systems with shock cord & ring adjustment system.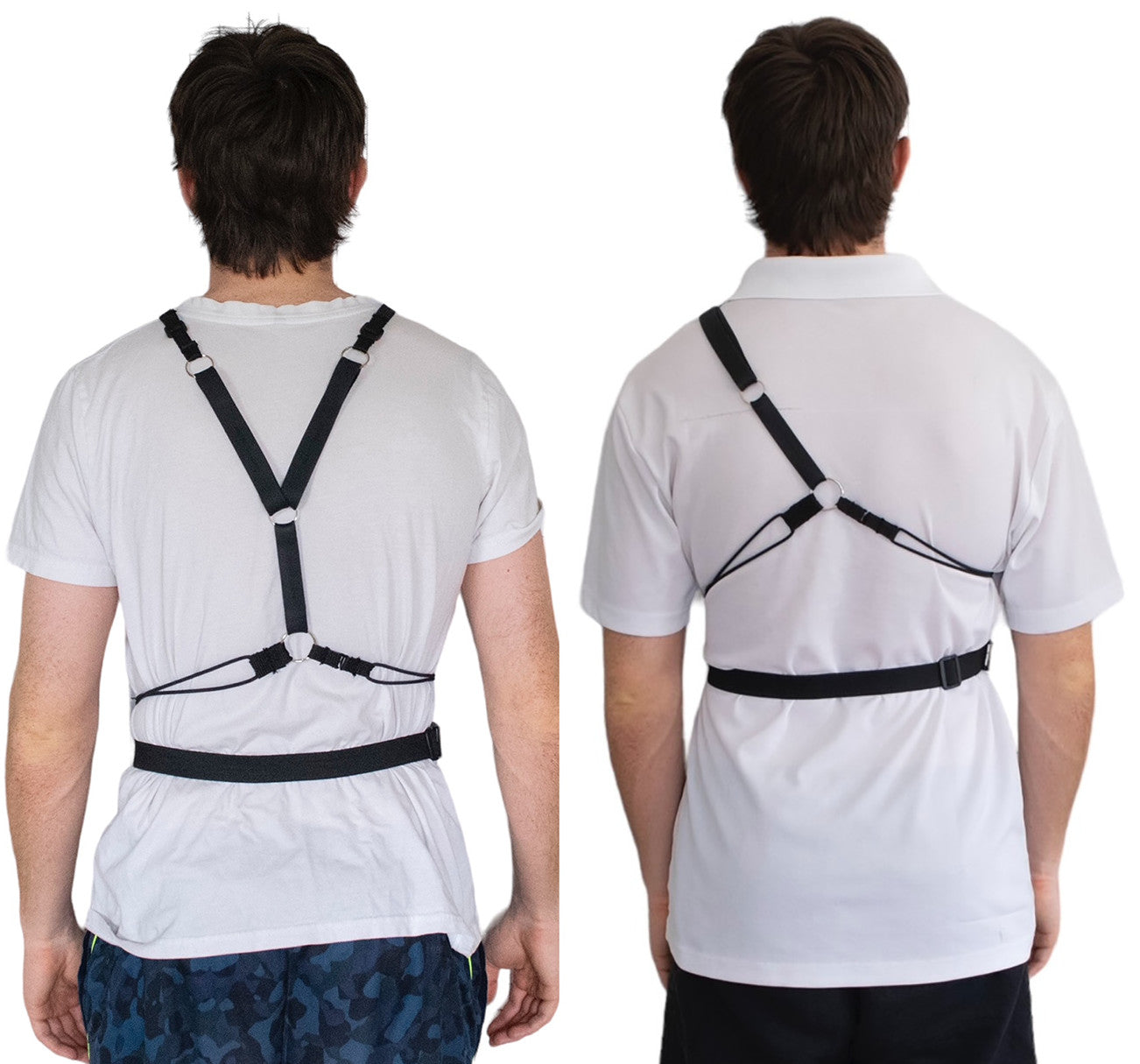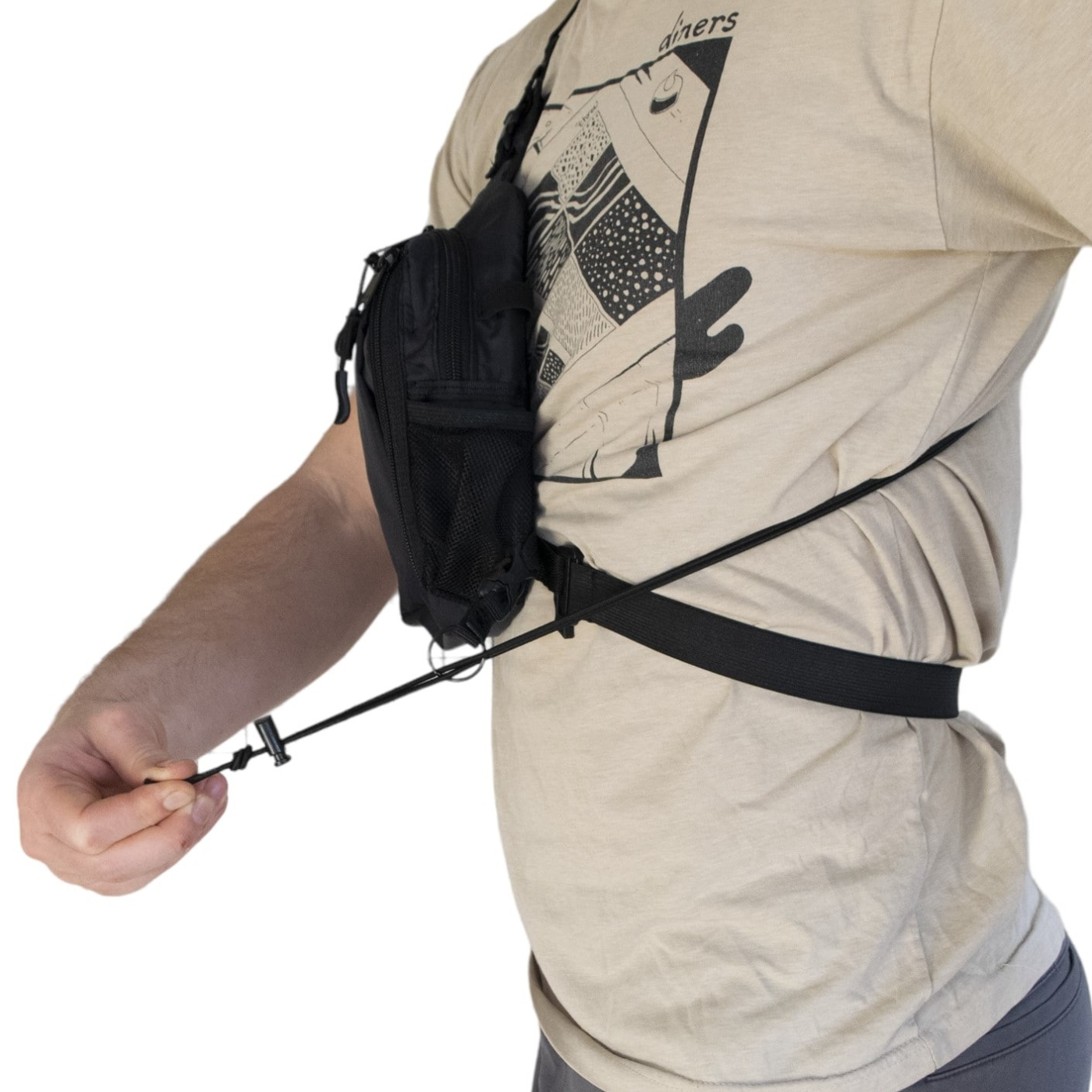 With our core webbing designs sorted, it was time to start making packs!
With help from my mentor Matt, I spent the next few months learning about pattern design, materials selection, and of course sewing. Since then, we've created the AthletiPack (Regular, Lite & Tactical variations), Travel Pack, and our Running Backpack.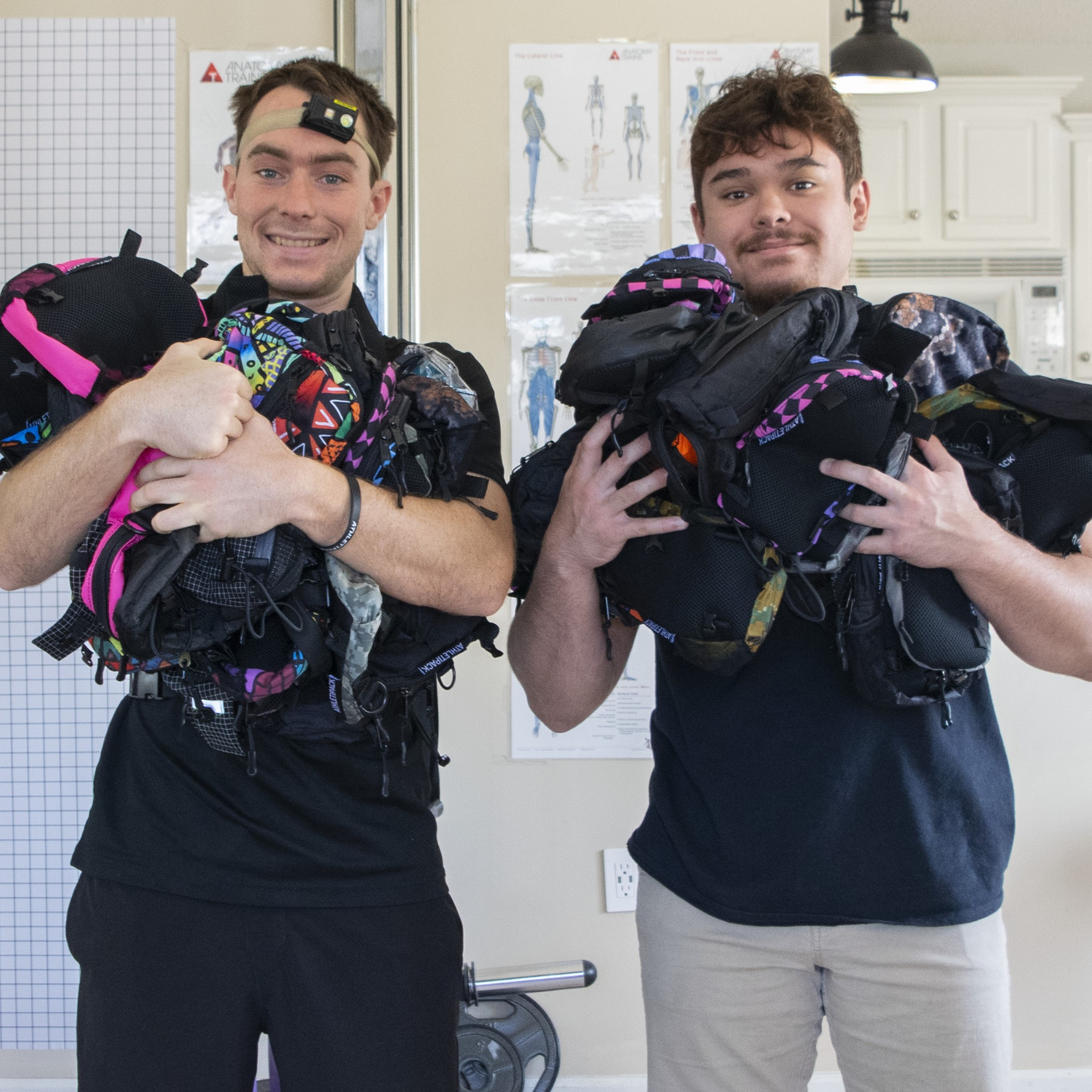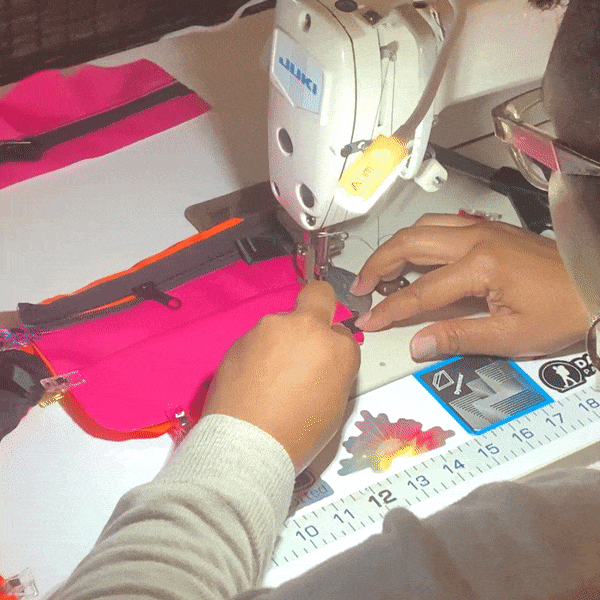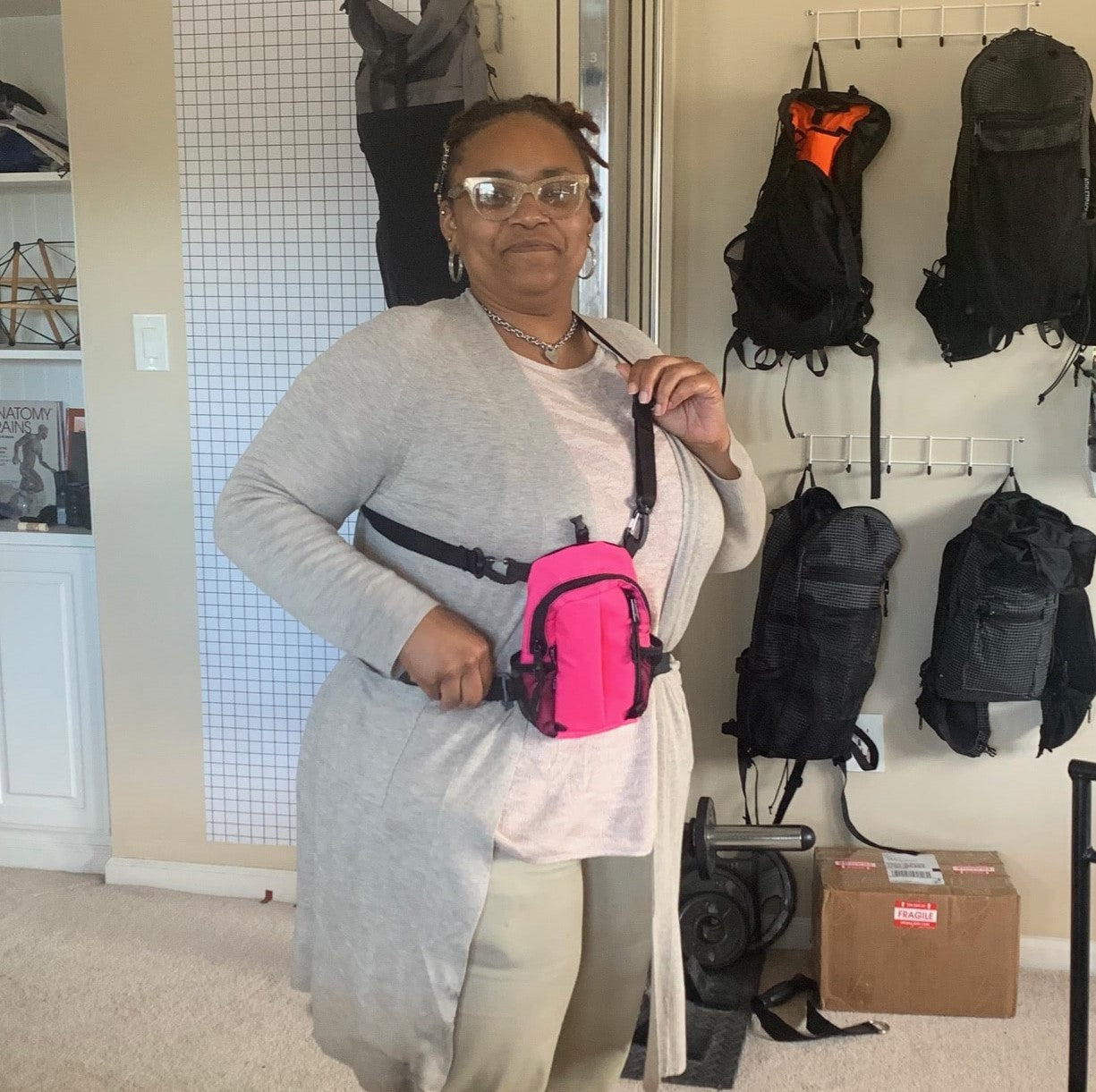 Our Team of 3 has made over 200 Packs & Counting!
Located in Suffolk, Virginia, we pride ourselves on creating high-quality Custom backpacks and outdoor gear. We began selling backpacks in 2021 and still remain a small passionate team dedicated to never compromising the quality of our materials or designs.
At AthletiPack, we are committed to rebuilding communities, fostering skill development, and creating high paying sewing jobs right here in the USA.
We source most of our materials from Challenge Outdoors, including RBC200, Ultragrid, & Ultra 200, which are all made from Recycled Polyester. Read more about them here.
AthletiPack at Lakefest 2023
Follow along our journey of redefining what it means to comfortably carry life's adventures by signing up for our newsletter.
Thanks for taking the time to read about our origin story and we hope you get value from AthletiPack!